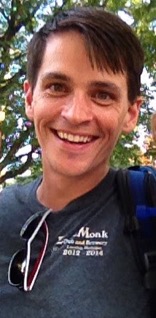 Hi! I'm currently a
National Science Foundation Astronomy and Astrophysics Postdoctoral Fellow
in the
Department of Physics and Astronomy
at Michigan State University. I received my PhD from the University of Colorado in the summer of 2013. My research interests include:
non-equilibrium ionization chemistry
intergalactic & circumgalactic medium
galactic chemical evolution
cosmological hydrodynamics
I'm passionate about providing quality STEM education and promoting an equitable and inclusive learning environment. To achieve this, my teaching methods involve:
interactive engagement (clicker question, think-pair-share, lecture tutorials)
inquiry-based teaching and learning
raising awareness on barriers to student success (e.g. stereotype threat, imposter syndrome)
I'm also currently the primary organizer for
Astronomy on Tap
in Lansing, MI. If you're in the area, come check it out -- beer and science always makes for a good time!